Web Development
Dreamerie Design offers several "package" deals as well as custom-built, individually designed websites to your specifications.
Packages:
Business Card Site:


If your business hasnt ever had a web presence, this page can be used as either an introduction to your business, or a "place-holder" page for your domain, while your business clarifies its direction on the web. The package includes one standard webpage, an email link, up to 2 images scanned from your photos/artwork/logo, all design and layout, up to 3 links to external sites, and hosting on our webspace for one year (http://users.dreamerie.net/yourname) for a low price of $65.00 (AUD).
The "Boambee" Package:


Perfect for the business that wants a simple, inexpensive presence on the web, this site includes an index page and two subpages, an e-mail link and scanning of your company logo, and another 3 images from your artwork/photos. The package also includes design and layout - up to 8 external links, standard buttons and uploading to your webspace of ours (see registration and hosting) for the package price of $169.00 (AUD). Its a good way to start out on the web!
The "Sapphire" Package: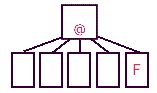 Display your product and/or services more effectively with the small business general website. This site includes an index page, up to 4 subpages, email link(s), your company logo and an email form for feedback/contact with your business. This package also includes all design and layout, up to 12 external links, custom buttons, scanning of up to 5 additional images from your artwork/photos, and uploading to your webspace. We also have excellent deals on domain registration and hosting of your new or existing domain.
Custom Sites: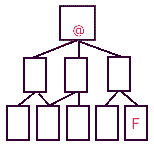 If you want a more extensive site, or if you have special requirements, please contact us. We can include custom design and graphics, javascript, email forms, counters, flash content, databases and more. Contact us with your requirements for an obligation free quote. We also offer help with domain registration and setup, and webhosting for a very reasonable cost.


Latest News
Dreamerie Design has just changed to a new server. The change means that our valued customers gain increased webspace, traffic per month and other features, for no extra cost!
For example, the Basic Package now has 50 Mb webspace (up from 20 Mb), 200 Mb traffic/month (up from 150Mb), unlimited email aliases, 2 POP3 email accounts, anti spam /virus email filtering, webmail access, cgi access (perl, php, jsp) 20mb storage, and CPanel web interface to manage features of your account.
New customers can sign up for $120.00 yr (AU) for Sept 2003 only (normal price $132 yr), so act now!
Watch this space for great special offers and information throughout 2003.